Welcome to the Official Site for Carly Paige. You may recognize Carly from one of her jobs for companies such as Hanna Andersson, J.Crew and Saks Fifth Avenue. Here you will find all of the latest news and up to date information about this talented young actress and model. For Industry Professionals looking to learn more about Carly, please click on her name above for an overview of information.


NEWS & UPDATES
03 Apr 2015
Macy's & Company Kids
Last year Carly did a very fun bridal shoot for
Macy's
! She got to be the
flower girl
modeling different dresses alongside pretend brides and bridesmaids. Her photos were featured in that spring's bridal catalog as well as other circulars, and it is carrying through to 2015! The company has released a new
circular
recently, featuring bridal ideas and Carly's image was featured! It is always nice seeing your work carry through to another year, and hopefully some of you got to see it when flipping through the pages of
Macy's
latest deals online or in print!
Macy's
isn't the only one with images popping up from last year's shoot,
Company Kids
is too! Last year Carly did a fun shoot with them, working with friends, and getting to have a pretend sleepover. She also got to shoot for their backpacks and they have released the photo on their
website
and
social media
accounts. It has also been added to the gallery, make sure to check it out!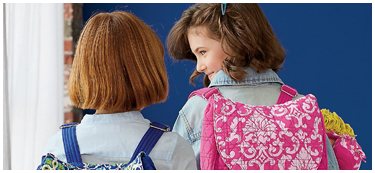 Posted by: Lisa
31 Mar 2015
Happy Birthday!
Carly's little brother Luke has a very exciting day ahead as it is his birthday!
Happy Birthday Luke
! He is turning
five years old
, and has been ready for the big day for weeks, birthday's sure are the best day of the year! Luke, I hope you have an
awesome
birthday full of fun, surprises, and of course...cake and presents!
Happy Birthday
!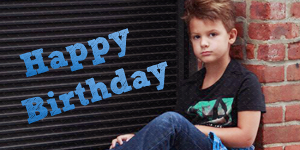 Posted by: Lisa
26 Mar 2015
Masala Baby
While spring lines are rolling out in stores across the country,
Masala Baby
is getting a head start with their upcoming
fall collection
! An image from Carly's shoot has been released in their new catalog, and what a
fantastic
image it is, she totally rocks the blue outfit! We cannot wait to see what continues to surface leading up to the line's release.
In addition, new images and advertisements from the
spring collection
for
Masala Baby
can be found in the gallery as well. Carly's photos have been featured in several ads for their Kickstarter campaign, and promotions on their
Facebook page
. It is so much fun seeing all of the group shots, she always loves when she gets to work with friends!


Posted by: Lisa
25 Feb 2015
Saks Fifth Avenue
Exciting news, Carly's shoot for
Saks Fifth Avenue
is out! She can currently be seen on the homepage of the kids section of the company's
website
in a banner featuring
two
different looks she shot for. It's all in part of spreading the word that the company is now offering the line
Kenzo
, and Carly is happy to be featured for the launch of this new venture between the two companies. Her images have also been spotted on the company's
Twitter
and
Pinterest
accounts, and thank-you to everyone on set for a fun shoot!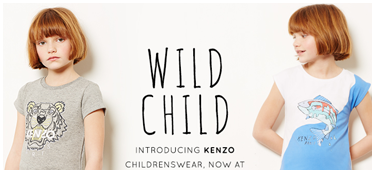 Carly is happy to share that her brother Luke shot for
Toys R Us
recently!
Posted by: Lisa
<< Previous 1 2 3 4 5 6 7 8 9 10 11 12 13 Next >>